Sleep Hygiene is a bit of a buzz word in Sleep Consultant world and for very good reason! Sleep Hygiene is the backbone for healthy sleep. When we set the stage for sleep, we take away some of the guess work (and hard work) surrounding settling and re-settling which means your baby or child up will be able to achieve longer more restorative sleep. Creating an optimal sleep environment and foundations can create a lifetime of healthy sleep!
What can we see as a result of poor sleep hygiene?
Poor sleep hygiene is not always the sole reason for what is listed below. If your little one's sleep hygiene is pretty much on point, we recommend reaching out to your GP or Paediatrician to ensure there are no underlying medical conditions which need addressing.
Difficulties falling asleep
Frequent waking or disturbances
Early Waking
Late or early sleep phases - where the body clock is offset in the 24-hour period e.g. late bedtime, late rising
Inconsistent quality and quantity of sleep
Difficulties with wakefulness through the day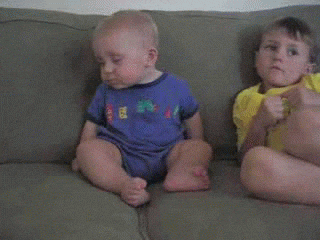 There is an abundance of peer-reviewed research that supports the implementation of good sleep hygiene practice. Sleep is essential for attention, behaviour, learning, memory making and overall physical and mental health - even for Mum and Dad!
It can look different depending on the age/stage of your baby or child, but good sleep hygiene relates to habits and environment, with a bit of biology sprinkled in there too.
So, let's cover Environment first. The goal here is to ensure your little one is sleeping in a pleasant and consistent space, whether it's your room or their own.
Darkness
As we know darkness helps to convert serotonin (the awake hormone) into melatonin (the sleepy hormone). Working with these natural systems will ensure sleep is more easily achieved. Be mindful of any LED light coming from monitors and sunlight through blinds/curtains. We are aiming for 80-90% darkness, you might like to install block out blinds (Sleepy Sundays Co are our favourite, use THEPARENTINGEDIT for 15% off) or pin up a dark sheet over the windows.
Temperature
This plays a significant role in whether your baby will settle to sleep and stay asleep. Aim to keep the room at around 18 - 22 degrees where possible. While we know it's not easy to achieve this all year round, we recommend ensuring your baby is layered appropriately in natural fabrics. Synthetic fabrics will create additional waking due to overheating or over-cooling. Swaddles and sleeping bags need to suit the season and be well-fitted, there are TOG-rated guidelines available when purchasing these product like Ergo Pouch (another firm favourite). You can see how warm your baby is by touching the back of the neck, if this is warm then you've nailed it! Bear in mind that your baby's lowest body temperature will be around 3am in the morning. If you notice waking's recurring at this time, it could be linked to a temperature drop.
Noise
A calm, quiet environment is key! For the first year (and even longer) we recommend the safe use of White Noise. We know babies love white noise! The volume and intensity can mimic the level of noise experienced in the womb and helps turn on the calming reflex. White noise helps to create healthy sleep habits while also dulling the external noise in the environment, this means your little one is less likely to wake fully between sleep cycles. We can use this safe and effectively by placing the white noise machine across the room (about 2 metres away from where your baby is sleeping). When you've found a place for it, download a free dB reader App on your phone and place it in the cot. From here you can adjust the volume on the machine until the dB reader is registering between 50 - 65dB, we generally recommend 50dB. Overnight you might like to turn it further down as the environment is usually quieter.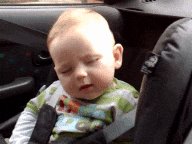 Keep it Boring
Some little ones are extra inquisitive and curious of their surroundings from a very early age. Keeping the bedroom as boring and plain as possible will limit the amount of stimulation and interest in what's going on around them. While mobiles are gorgeous, some babies will just sleep better without distractions.
Bedding
A regular sleep schedule helps to set your baby's circadian rhythm. This means they can move between wakefulness and sleepiness with more predictability making it far easier to achieve sleep. You can do this by keeping to a regular morning wake time and sleep time in the evening.
Creating consistent wind-down routines prior to sleep will help to avoid overstimulation and mean settling to sleep can be a calmer, happier time. Wind-downs might look like walking into the room, closing the curtains, putting on a sleeping bag after a nappy change, offering a feed, reading a book or singing a song before popping baby into their sleeping space! Wind-downs create lovely sleep cues that support the settling process. We generally recommend between 10 – 20 minutes before baby is due to be asleep.
Natural light and outdoor activity through the day will help to boost serotonin levels, meaning your baby will have higher stores ready to be converted into melatonin for overnight sleep. The amount of activity your baby needs will change as they grow, be mindful that younger babies are very easily over-stimulated.
Sleep cues begins to become fairly developed from around 3-months-old. These are signs your baby will demonstrate when they are getting ready for sleep. Some baby's sleep cues will be clear, while others are a little subtler. If it's tricky to read your baby, your best watching the clock closely and following the recommended awake times.

Let's chat good sleep hygiene practices for 1 - 4 Month Olds
We can respect our baby's need for sleep by working our schedule's around them! Of course there are times where we need to be flexible so choosing which naps we do on the go can prevent an over-tired and overstimulated baby.
As mentioned above, at around 3 months you can begin to anticipate when your baby will need sleep, awake times and tired signs are a great place to start to ensure you avoid an overtired baby. When you see those drowsy cues pop up, that's your cue to begin soothing and settling to sleep with those lovely wind-downs.
Always respond to your baby when they reach an overtired state, they need all the help they can get by this point!
Your baby has no neurological ability to settle themselves to sleep, do whatever it takes to calm and settle your little one. Oh and don't worry about creating bad habits, it's not a thing!
Research The 5 S's by Dr Harvey Karp, these are a game changer for the first few months!
What about for 5 - 12 Month Olds?
Now is a great time to follow age-appropriate feed and sleep routines. Our free Feed & Sleep Routines Guide works with the body's natural rhythms, average sleep requirements and the need for balanced sleep over the day to ensure restful overnight sleep. Go and get your copy!
Where possible, keep the way you settle your little one to sleep consistent, nailing your wind-down is absolute goals!
Overnight, aim for 0 - 2 feeds, if you're finding there are far more than this please get in touch!
Working with your baby's rhythms means we see less fussing, crying and stress, while also seeing longer sleep, calmer settles and many more smiles! If you're finding this is not what's happening in your home, book a free call with us to see how we are work together!