As much as we WISHED they would hold onto those day naps until they turned 21, it's just not going to happen! In fact, holding onto the naps, or allowing them to sleep too long when they still need that nap can and WILL create the dreaded bedtime battles. Ugh.
So, let's first let's define "toddler" so we can provide a more accurate picture as we go!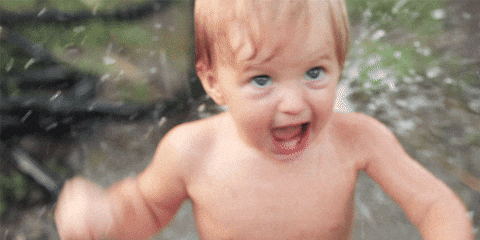 Little ones between the ages of 1 and 3 are considered to be toddlers, how fast does that happen! From little burritos in a blanket to full blown autonomy in the blink of an eye. We love it really, but especially when they are asleep!
So, let's cover sleep needs for the 12 – 18-Month-Old kiddos first!
In this age group you are looking at around 2 - 2.5 hours of day sleep and 11 - 12 hours overnight!
Between 12 months and 15 - 18-months we absolutely recommend continuing with a consistent 2 nap routine and a bedtime of around 6.30 - 7.00pm.
As we know sleep supports growth, development and helps with attention, concentration and behaviour, so if naps are dropped too soon, you may just find yourself back-peddling quickly!
Bear in mind the 12-month sleep regression can bring about some nap refusal but this isn't usually the time to drop the morning nap just yet. Continue to offer both and within a week or two things will settle into place again.
What nap timings are best?
Well we recommend these naps to be around 9.30am and 12.30pm. The first nap of the day can be short (30 minutes) followed by the long lunch nap of 2 hours.
Keeping the morning nap short and the lunch nap long means the transition from 2 – 1 is a lot easier! You are far less likely to see significant sleep distruptions (you're welcome!)
You can download our Free Feed & Sleep Routines in our shop!
Let's chat about the 18-Month - 3-Year sleep needs!
The transition from 2 - 1 nap can be tricky to navigate, but once you're through it you should see your little one sleeping approximately 2 hours during the day around 12.30pm - 2.30pm and achieving a beautiful 11 - 12 hours overnight.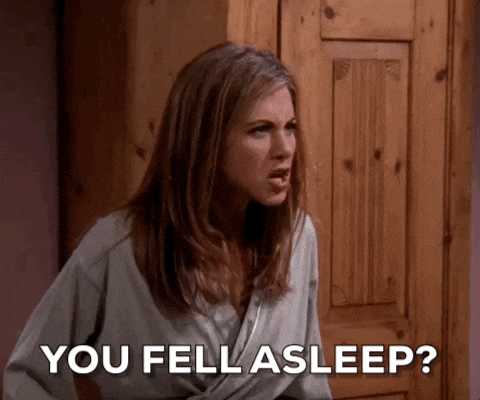 The secret to nailing this nap is to ensure that it doesn't go too long OR too late in the day! If your toddler is to do either of those things, bedtime battles will ensue and overnights will become a bit of a nightmare!
As your toddler gets closer to 3-years-old the more likely they will need to ditch the nap entirely, or cap it to no longer than 1 hour before ditching it.
Essentially the closer to 3-years your toddler gets, the more we question: To Nap or Not To Nap?
How do you know when your child is ready to drop it?
There are a few things to look out for:
When they do take a nap they are taking a long time to settle at bedtime or staying awake for a long period of time before falling asleep for the nap
They have started night waking when they hadn't previously
They are staying awake overnight (potentially happy and ready to party) for an hour or more
They're waking up early in the morning and aren't re-settling
Refusing to nap for over a 1 - 2 weeks when the nap is being offered consistently
How do you know to keep it? Well, exactly the opposite, if you are not noticing any sleep disruptions, hold onto it! Don't change a thing, that's a great chunk of you-time in the middle of the day so seriously give yourself a high-five!
Lastly, let's cover sleep needs for the 3 - 4 year olds!
As mentioned by around 3-years-old we usually would be seeing the back of that nap altogether but you toddler should be still be nailing nights with around 11 - 12 hours of sleep.
*WARNING* The final nap drop can be one of the roughest transitions for our little people so be prepared to ride a wild rollercoaster of emotions for up to a week while your toddler's body clock adjusts to this very long awake time! Keep your expectations super realistic over this time; perhaps offer dinners you know won't cause a meltdown and bring bedtime in earlier for a short time.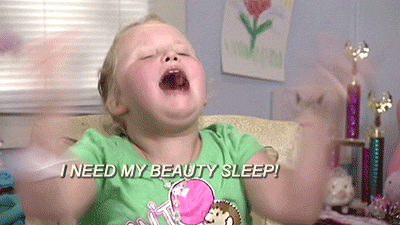 How do I recommend dropping the last nap?
I would first trim the nap to one hour. Once they are tolerating this, I wouldn't suggest reducing it any further. Children are able to go into a deep sleep early in the nap so if we were to wake them earlier, we are more likely to make them super cranky! If capping it ends up fixing the sleep disruptions you were experiencing, keep it around a little longer! Remember to allow for at least 5 days to see changes.
When you find your little one fighting this nap, or sleep disruptions ensue, it's time to cold-turkey it!
In some instances and for some families it may work to offer the nap every second or third day for a couple of weeks before dropping it. Just bear in mind this can make the transition much longer and doesn't allow your toddler's body clock the chance to adjust or improve sleep in other areas.
Now this doesn't account for those times where they just fall asleep despite our best efforts to keep them awake. Always remember that even adults need a nap occasionally (due to sickness or even a busy day) so try to remember that we are raising humans, not robots. Sometimes they may just need a quick power nap to get them happily to bedtime.
If your experience is a bit less "Sleep-Soundly" and more "Mum, I'm thirsty", "Dad I'm scared" or "Can I sleep in your bed?" then book a free call. We support little ones from Newborn to Age 7, as well as children with medical diagnosis.
Or check out The Toddler Sleep Guide for a comprehensive DIY rundown!