First things first...
This question needs some unpacking and the reason for this is that the marketing in parent-world is off the hook! 
There are some serious promises and guarantees thrown around when it comes to the latest and greatest parent hack or gadget that is going to solve the latest challenge in your home!
Don't get me wrong, I am absolutely here for many of the amazing products on the market. There are some incredible TOOLS available that really can assist us in our parenting.. but a tool is only as helpful as the person who is using it right? They are RARELY (I'd even say, never) the one-stop fixer-upper you need.
And in ALL honesty parents? YOU are the guiding light in your home! YOU are the one who can ultimately support healthy and restorative sleep for your tot! Don't give your power away to the latest gadget, instead invest in education and getting a Feel-Good Plan in place!
Anyway, back to night lights. While they won't be the one thing that magically fixes your toddlers sleep, they are a fantastic TOOL to support it.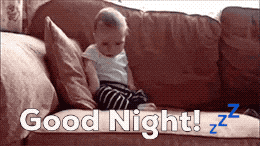 So in order to answer this and provide you with plenty of actionable advice I've broken this down into a few sections:
The Holistic Sleep Code - our first steps for healthy sleep
How night lights can help your toddler
Our night light recommendations
So, let's get to it! Below are some tips from our Holistic Sleep Code which I cover in detail with all my 1:1 client consultations! These will help you to work towards establishing the foundations for healthy sleep! 

The Holistic Sleep Code
DARKNESS

As a general rule of thumb, the darker the room the better when it comes to napping, bedtime settles and sleeping to a reasonable hour in the morning (which is anything between 6.00am and 7.00am in my opinion). Be aware that the summer months in particular will increase the level of light in the bedroom which can be too bright to support healthy sleep.

Ideally, we want 80 - 90% darkness in their consistent sleep space. Darkness helps the body to convert serotonin (the awake hormone) to melatonin (the sleep hormone). When we work with the body's natural system we ensure sleep is more easy to achieve. 

It may be worth installing block out blinds such as the Sleepy Sundays or pinning up a dark sheet/blanket over the windows, heck even Al-Foil will work (just don't leave it up long term as it can damage windows).

Now, here is a REALLY hot tip that is over-looked often. The use of screen time prior to sleep. I recommend ditching the screens at least 2-hours prior to bedtime. Your House Rule could be "TV is off after dinner". Use this time instead for quiet play or a walk around the block. Whatever you do we are aiming to calm your child's nervous system and prepare for sleep.
WIND-DOWNS
I highly recommend establishing consistent calming wind-downs prior to bedtime. Some toddlers require a longer wind-down, while others are okay with something a little shorter. Start with 15 minutes for a few nights before changing it up! 

Wherever possible, allow your toddler some choice around their bedtime routines e.g. which pair of PJ's to they want to wear tonight? Do they want to do teeth or toilet first? The boundary is still there as they HAVE to wear PJ's and they HAVE to do both teeth and toilet, but you've allowed for development of autonomy and independence by framing choice-making and going with it.

Your wind-down might include 2 books, 1 nursery rhyme, 5 kisses and a cuddle goodnight! Whatever it looks like, keep it consistent (remember if you give an inch, they'll likely take a mile and everything in between!) 

I recommend taking your time with this process, your toddler is about to be separated from you for the evening so those last moments of connection are really essential for settling well to sleep and remaining that way overnight.
TEMPERATURE & BEDDING
If you notice a waking around 3.00am this could be linked to feeling cold. The core body temperature drops to its lowest around this time, which also coincides with the overnight low outside. So ensure your toddler is layered well in natural fabrics like cotton and that bedding is clean and fresh too! 
A SLEEP TOY/COMFORTER/LOVEY
Whatever you call it in your home, if your toddler doesn't have one, now is a great time to introduce it! Building an attachment to a favourite soft (and safe) toy will help to create a positive sleep association. It also provides an attachment to something in addition to Mum or Dad so overnight your toddler can snuggle it and re-settle back to sleep more comfortably. Foster this attachment by including the toy in role play, fun activities, taking it in the car and by playing silly games.
Right, let's get onto the topic of Nightlights!
What you've all be waiting for and I'm keeping it straight-to-the-point-simple!
As mentioned, these will not be the magic fix for sleep in your home BUT they are most definitely one of my top recommendations for helping toddlers sleep-soundly and obviously part of our incredible Holistic Sleep Code!
Nightmares and fears of the dark start to appear from around 2 years of age when the wonderful world of imagination begins to develop! And boy, can those imaginations run wild! Nightlights are a fantastic addition to a sleep space by providing extra comfort when things go bump in the night. 

Introducing a warm colour (I only recommend red or orange) night light can provide an additional layer of security and safety for your child overnight. Red light does not seem to inhibit the production of melatonin like other types of light can, however, it is still important to ensure that it is not in a place that is going to distract them from sleep - so the further away the better.

Do you need the latest gadget that costs the earth? Honestly, no! You absolutely do not!
You can use literally anything dull and warm-coloured but if you're after specifics, read on!
My Night Light Recommendations
Sam The Sheep, he has an orange light and can also be set to "sleep" and "wake" at the times you want! Sam will actually have his eyes closed when your tot is meant to be in bed so this is a great tool to use to support settles and re-settles overnight.
Himalayan Salt Lamps are super lovely too! Make sure it has a dimmable switch so it's not super bright.
Living & Co (The Warehouse) has a super cute Bear Night Light that has lots of different colour options (remember you just want to use Red or Orange)
The Aroma Snooze is also a great option and has multi-uses!
Alright team, that's it in a nutshell!

Night lights can absolutely support healthy sleep, but they most definitely will not be the magic wand fix, especially if there are other factors at play.

If you're struggling with bedtime battles, overnight partying and early rising let's chat! I have a Complimentary 15 Min Chat so I can get to know you and your current sleep story before locking anything in! Or take a look at The Toddler Sleep Guide - this thing will definitely get you on your way to better sleep!

All my Feel-Good Vibes!
Courtney

To Dummy or Not to Dummy!
The age-old question that raises many opinions in parenting world!
Some parents are all for it, others are not. I personally recommend to my clients to do what Feels-Good, this is your family so these choices are up to you! Do a bit of reading, (from trusted sources like right here), then stand confidently in that!
So, dummies what are they actually good for?
Well, sucking is one of the best tools you can use to help calm and soothe your baby in the early weeks and months. It turns on the calming reflex, lowers heart rate, blood pressure and stress levels (and not just for baby either, let's be clear!)
Dummies also provide a non-nutritive association, which means if baby doesn't need to feed, offering a dummy will still help to induce calm and sleep.
It's also known to relieve some types of pain, help with reflux and reduce the risk of SIDS.
If your baby has been diagnosed with reflux, offering the dummy will help produce saliva which can aid in soothing the throat, as well as relieving the symptoms.
We also rate them as a positive sleep association when used safely and effectively, especially when your little one has learnt to find and replace it all on their own (which can happen from around 7 - 9 months).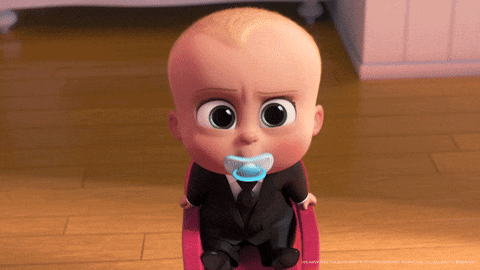 What type of dummy works best?
It can take a few attempts to find the right type for your little one. I generally recommend the cherry-shaped ones are best as they can rest in baby's mouth without falling out as easily meaning there are far less chances of having to replace it upon waking.
PLEASE NOTE – Ensure whichever dummy you use is a transparent rubber ONLY - these won't deteriorate or release yucky chemicals over time!
Let's cover some of the big DUMMY DON'TS!
It is not recommended to introduce a dummy until after feeding is well-established but no later than 4 weeks as baby is more likely to reject it from then on!
A wee bonus tip: If you want your baby to be able to take a bottle I'd recommend offering it daily around the same 4 week mark. I personally loved having the flexibility of being able to pop out and know I didn't have to rush home in time for the next feed. Plus, it's really special for your partner to be able to bond and get involved early on – but as always, do what feels-good for your family!
Never force the use of a dummy. The worst time to offer it is when baby is crying - it is likely to make them even more upset. The aim is to first get baby calm, then offer it. If baby still isn't overly interested you can try a little reverse-psychology, pull the dummy back a little bit (but not all the way out) a couple of times, this should encourage baby to resist and suck harder. But if they aren't interested, don't force it.
Never ever ever dip a dummy in any substance!
Try not to suck it yourself as the germs in your saliva will transfer to baby and we know this can have devastating consequences.
Keep it as clean as possible, especially when your little one is young. Carry a back up (or 5) in case it falls to the floor. We want to avoid unnecessary germs at a young age.
Never attach anything to the dummy during sleep. If you choose to attach something to it during awake times, be sure to supervise at all times as these do pose serious risks to baby's safety.
When baby is older (7 months+) you can purchase a comforter/lovey like the Sleepy Tot or Kippins that will keep a dummy attached to it. These are great tools for teaching your baby to find and replace the dummy themselves as they grow - it's much easier to find a comforter in the cot than a single dummy right!
If you are ALL IN with the dummy, then be ALL IN. Please avoid placing any restrictions on the use of the dummy, your tiny tot will not be able to understand this which will lead to many-a-meltdown – seriously, who has time for that?
Now for the DUMMY DO'S
I recommend deciding early whether you wish to keep the dummy long term or get rid of it.
The best time to get rid of a dummy is between 4 and 5-months-old as this is the easiest time to remove it for you and baby.
If you choose to keep the dummy this it is important to commit to keeping it until baby is around 2.5- years-old. This is when your baby will be old enough to understand when it is time to say goodbye.
Ditching the dummy between 5 months and 2.5 years can prove really difficult on everyone. Baby has usually developed a strong attachment beyond 6-months and will not understand why they can't have it. So once you're in, be all in! Throw any dummy rules out the window and let them have it whenever, wherever!
Baby will need help to replace the dummy (sometimes even hourly overnight) upon waking which may mean sleep is not as consolidated until much later. You are likely be up a number of times in the night to replace it until your little one is around 7-8 months old which is when you can teach baby to find and replace it independently.
So, can your baby sleep with a dummy? 
Absolutely they can! In fact, if your little one happily takes it I recommend keeping it for those first 4 - 5 months! If you prefer to keep it longer, then go for it!
As always, do what Feels-Good for your family and should it all become a little too tricky we are here to help you back on track! Our Sleep-Soundly Method is a game-changer, we work towards healthy sleep while continuing to build a beautiful secure attachment!
You can check out our packages or book a free initial call!
Can't wait to chat!
Your End of Day Light Savings Plan
To Prepare or Not To Prepare, that is the question!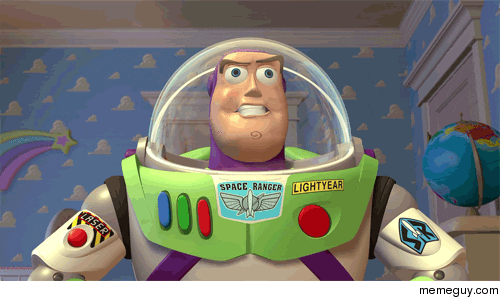 Along comes the end of summer and with that the end of daylight savings. Ugh, it can be such a cringey time for us parents, especially if we have an early riser in the house. But I promise it's not the end of the world for your little ones sleep, this blog will cover the ins-and-outs of the daylight savings transition!
But first, it's important to understand that the adjustment is not just about a time change. As you are likely to be learning quickly, the circadian rhythm is regulated by food, light and social interaction. This means there will be a bit of a shuffle to the timings of your entire routine, including meal times and when your little one is exposed to light.
So what do we need to consider?
You need to take your child's temperament into consideration first and foremost. Some children will adjust with very little difficulty, while others who are a little more sensitive (especially younger babies) may benefit from a more gradual approach.
You need a plan!
We all know daylight savings is going to happen, so relaxing into this transition is key! Keep your expectations realistic, there is likely to be some over-tiredness and unsettledness experienced.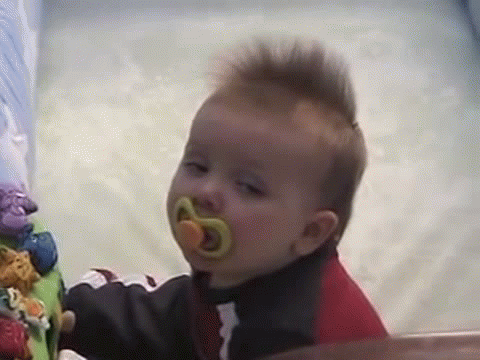 Like with any body clock adjustment try to keep your usual wind-downs consistent during their usual bedtime and nap routine. You may find your little one needs a bit of extra distraction and support with settling or re-settling to sleep!
Try not to worry if sleep is taking a little longer to achieve. Staying calm and consistent can really help your baby to feel secure and provide less resisitance when things feel a little different.
Always ensure the sleep environment is on-point, if you're not sure about this check out our blog on 5 Ways to Improve Baby Sleep
What are your options?
Option 1 - Prepare
Preparation involves adjusting your baby's routine between 4 - 7 days before the clock change.
This can be done in increments of 15 - 20 minutes each day or every other day - whatever suits you and your baby best. The choice is yours!
This technique works on gradually adjusting your baby's body clock which will reduce the chances of baby becoming too overtired in the process.
Check out the table below, this is based on a 7 - 7 routine so make adjustments based on your current routine!
Option 2 - Whoops!
Didnt realise the clocks were going back until it was too late? It's all good! This preparation pattern can work AFTER the time change just as well!
The other option is to just go ahead and rip the band aid off and get stuck into the new time change with no preparation. This approach is best saved for those easy going temperaments out there.
So go forth and slay the end of daylight savings in your home!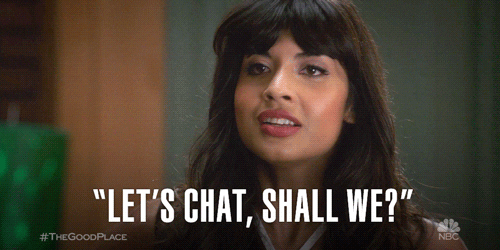 If you're little one is experiencing early morning wakes, that then become even earlier reach out for a Free Call! We are here to help you guys nail a balanced and restorative sleep situation in your home, Our Sleep-Soundly Strategies are designed to ensure you and your little one feel good as you work towards your sleep goals!
As much as we WISHED they would hold onto those day naps until they turned 21, it's just not going to happen! In fact, holding onto the naps, or allowing them to sleep too long when they still need that nap can and WILL create the dreaded bedtime battles. Ugh.
So, let's first let's define "toddler" so we can provide a more accurate picture as we go!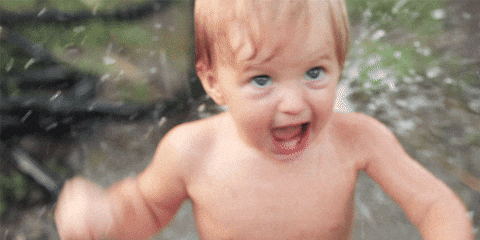 Little ones between the ages of 1 and 3 are considered to be toddlers, how fast does that happen! From little burritos in a blanket to full blown autonomy in the blink of an eye. We love it really, but especially when they are asleep!
So, let's cover sleep needs for the 12 – 18-Month-Old kiddos first!
In this age group you are looking at around 2 - 2.5 hours of day sleep and 11 - 12 hours overnight!
Between 12 months and 15 - 18-months we absolutely recommend continuing with a consistent 2 nap routine and a bedtime of around 6.30 - 7.00pm.
As we know sleep supports growth, development and helps with attention, concentration and behaviour, so if naps are dropped too soon, you may just find yourself back-peddling quickly!
Bear in mind the 12-month sleep regression can bring about some nap refusal but this isn't usually the time to drop the morning nap just yet. Continue to offer both and within a week or two things will settle into place again.
What nap timings are best?
Well we recommend these naps to be around 9.30am and 12.30pm. The first nap of the day can be short (30 minutes) followed by the long lunch nap of 2 hours.
Keeping the morning nap short and the lunch nap long means the transition from 2 – 1 is a lot easier! You are far less likely to see significant sleep distruptions (you're welcome!)
You can download our Free Feed & Sleep Routines in our shop!
Let's chat about the 18-Month - 3-Year sleep needs!
The transition from 2 - 1 nap can be tricky to navigate, but once you're through it you should see your little one sleeping approximately 2 hours during the day around 12.30pm - 2.30pm and achieving a beautiful 11 - 12 hours overnight.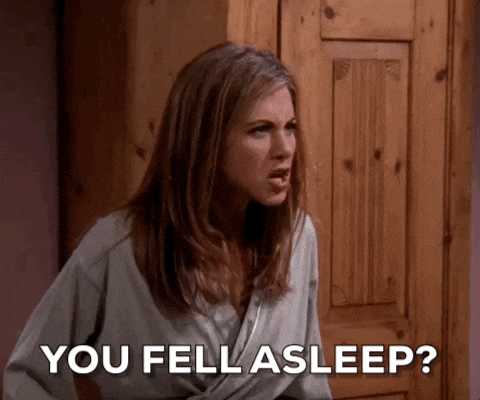 The secret to nailing this nap is to ensure that it doesn't go too long OR too late in the day! If your toddler is to do either of those things, bedtime battles will ensue and overnights will become a bit of a nightmare!
As your toddler gets closer to 3-years-old the more likely they will need to ditch the nap entirely, or cap it to no longer than 1 hour before ditching it.
Essentially the closer to 3-years your toddler gets, the more we question: To Nap or Not To Nap?
How do you know when your child is ready to drop it?
There are a few things to look out for:
When they do take a nap they are taking a long time to settle at bedtime or staying awake for a long period of time before falling asleep for the nap
They have started night waking when they hadn't previously
They are staying awake overnight (potentially happy and ready to party) for an hour or more
They're waking up early in the morning and aren't re-settling
Refusing to nap for over a 1 - 2 weeks when the nap is being offered consistently
How do you know to keep it? Well, exactly the opposite, if you are not noticing any sleep disruptions, hold onto it! Don't change a thing, that's a great chunk of you-time in the middle of the day so seriously give yourself a high-five!
Lastly, let's cover sleep needs for the 3 - 4 year olds!
As mentioned by around 3-years-old we usually would be seeing the back of that nap altogether but you toddler should be still be nailing nights with around 11 - 12 hours of sleep.
*WARNING* The final nap drop can be one of the roughest transitions for our little people so be prepared to ride a wild rollercoaster of emotions for up to a week while your toddler's body clock adjusts to this very long awake time! Keep your expectations super realistic over this time; perhaps offer dinners you know won't cause a meltdown and bring bedtime in earlier for a short time.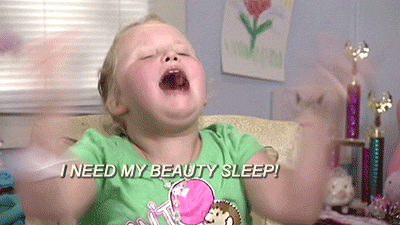 How do I recommend dropping the last nap?
I would first trim the nap to one hour. Once they are tolerating this, I wouldn't suggest reducing it any further. Children are able to go into a deep sleep early in the nap so if we were to wake them earlier, we are more likely to make them super cranky! If capping it ends up fixing the sleep disruptions you were experiencing, keep it around a little longer! Remember to allow for at least 5 days to see changes.
When you find your little one fighting this nap, or sleep disruptions ensue, it's time to cold-turkey it!
In some instances and for some families it may work to offer the nap every second or third day for a couple of weeks before dropping it. Just bear in mind this can make the transition much longer and doesn't allow your toddler's body clock the chance to adjust or improve sleep in other areas.
Now this doesn't account for those times where they just fall asleep despite our best efforts to keep them awake. Always remember that even adults need a nap occasionally (due to sickness or even a busy day) so try to remember that we are raising humans, not robots. Sometimes they may just need a quick power nap to get them happily to bedtime.
If your experience is a bit less "Sleep-Soundly" and more "Mum, I'm thirsty", "Dad I'm scared" or "Can I sleep in your bed?" then book a free call. We support little ones from Newborn to Age 7, as well as children with medical diagnosis.
Or check out The Toddler Sleep Guide for a comprehensive DIY rundown!
Sleep Hygiene is a bit of a buzz word in Sleep Consultant world and for very good reason! Sleep Hygiene is the backbone for healthy sleep. When we set the stage for sleep, we take away some of the guess work (and hard work) surrounding settling and re-settling which means your baby or child up will be able to achieve longer more restorative sleep. Creating an optimal sleep environment and foundations can create a lifetime of healthy sleep!
What can we see as a result of poor sleep hygiene?
Poor sleep hygiene is not always the sole reason for what is listed below. If your little one's sleep hygiene is pretty much on point, we recommend reaching out to your GP or Paediatrician to ensure there are no underlying medical conditions which need addressing.
Difficulties falling asleep
Frequent waking or disturbances
Early Waking
Late or early sleep phases - where the body clock is offset in the 24-hour period e.g. late bedtime, late rising
Inconsistent quality and quantity of sleep
Difficulties with wakefulness through the day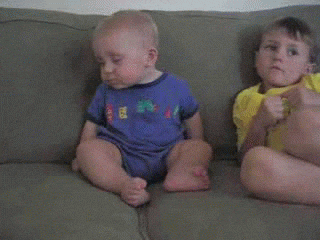 There is an abundance of peer-reviewed research that supports the implementation of good sleep hygiene practice. Sleep is essential for attention, behaviour, learning, memory making and overall physical and mental health - even for Mum and Dad!
It can look different depending on the age/stage of your baby or child, but good sleep hygiene relates to habits and environment, with a bit of biology sprinkled in there too.
So, let's cover Environment first. The goal here is to ensure your little one is sleeping in a pleasant and consistent space, whether it's your room or their own.
Darkness
As we know darkness helps to convert serotonin (the awake hormone) into melatonin (the sleepy hormone). Working with these natural systems will ensure sleep is more easily achieved. Be mindful of any LED light coming from monitors and sunlight through blinds/curtains. We are aiming for 80-90% darkness, you might like to install block out blinds (Sleepy Sundays Co are our favourite, use THEPARENTINGEDIT for 15% off) or pin up a dark sheet over the windows.
Temperature
This plays a significant role in whether your baby will settle to sleep and stay asleep. Aim to keep the room at around 18 - 22 degrees where possible. While we know it's not easy to achieve this all year round, we recommend ensuring your baby is layered appropriately in natural fabrics. Synthetic fabrics will create additional waking due to overheating or over-cooling. Swaddles and sleeping bags need to suit the season and be well-fitted, there are TOG-rated guidelines available when purchasing these product like Ergo Pouch (another firm favourite). You can see how warm your baby is by touching the back of the neck, if this is warm then you've nailed it! Bear in mind that your baby's lowest body temperature will be around 3am in the morning. If you notice waking's recurring at this time, it could be linked to a temperature drop.
Noise
A calm, quiet environment is key! For the first year (and even longer) we recommend the safe use of White Noise. We know babies love white noise! The volume and intensity can mimic the level of noise experienced in the womb and helps turn on the calming reflex. White noise helps to create healthy sleep habits while also dulling the external noise in the environment, this means your little one is less likely to wake fully between sleep cycles. We can use this safe and effectively by placing the white noise machine across the room (about 2 metres away from where your baby is sleeping). When you've found a place for it, download a free dB reader App on your phone and place it in the cot. From here you can adjust the volume on the machine until the dB reader is registering between 50 - 65dB, we generally recommend 50dB. Overnight you might like to turn it further down as the environment is usually quieter.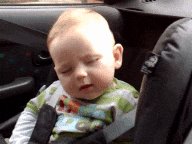 Keep it Boring
Some little ones are extra inquisitive and curious of their surroundings from a very early age. Keeping the bedroom as boring and plain as possible will limit the amount of stimulation and interest in what's going on around them. While mobiles are gorgeous, some babies will just sleep better without distractions.
Bedding
A regular sleep schedule helps to set your baby's circadian rhythm. This means they can move between wakefulness and sleepiness with more predictability making it far easier to achieve sleep. You can do this by keeping to a regular morning wake time and sleep time in the evening.
Creating consistent wind-down routines prior to sleep will help to avoid overstimulation and mean settling to sleep can be a calmer, happier time. Wind-downs might look like walking into the room, closing the curtains, putting on a sleeping bag after a nappy change, offering a feed, reading a book or singing a song before popping baby into their sleeping space! Wind-downs create lovely sleep cues that support the settling process. We generally recommend between 10 – 20 minutes before baby is due to be asleep.
Natural light and outdoor activity through the day will help to boost serotonin levels, meaning your baby will have higher stores ready to be converted into melatonin for overnight sleep. The amount of activity your baby needs will change as they grow, be mindful that younger babies are very easily over-stimulated.
Sleep cues begins to become fairly developed from around 3-months-old. These are signs your baby will demonstrate when they are getting ready for sleep. Some baby's sleep cues will be clear, while others are a little subtler. If it's tricky to read your baby, your best watching the clock closely and following the recommended awake times.

Let's chat good sleep hygiene practices for 1 - 4 Month Olds
We can respect our baby's need for sleep by working our schedule's around them! Of course there are times where we need to be flexible so choosing which naps we do on the go can prevent an over-tired and overstimulated baby.
As mentioned above, at around 3 months you can begin to anticipate when your baby will need sleep, awake times and tired signs are a great place to start to ensure you avoid an overtired baby. When you see those drowsy cues pop up, that's your cue to begin soothing and settling to sleep with those lovely wind-downs.
Always respond to your baby when they reach an overtired state, they need all the help they can get by this point!
Your baby has no neurological ability to settle themselves to sleep, do whatever it takes to calm and settle your little one. Oh and don't worry about creating bad habits, it's not a thing!
Research The 5 S's by Dr Harvey Karp, these are a game changer for the first few months!
What about for 5 - 12 Month Olds?
Now is a great time to follow age-appropriate feed and sleep routines. Our free Feed & Sleep Routines Guide works with the body's natural rhythms, average sleep requirements and the need for balanced sleep over the day to ensure restful overnight sleep. Go and get your copy!
Where possible, keep the way you settle your little one to sleep consistent, nailing your wind-down is absolute goals!
Overnight, aim for 0 - 2 feeds, if you're finding there are far more than this please get in touch!
Working with your baby's rhythms means we see less fussing, crying and stress, while also seeing longer sleep, calmer settles and many more smiles! If you're finding this is not what's happening in your home, book a free call with us to see how we are work together!
One of the many questions we have at the beginning of our parenting journey!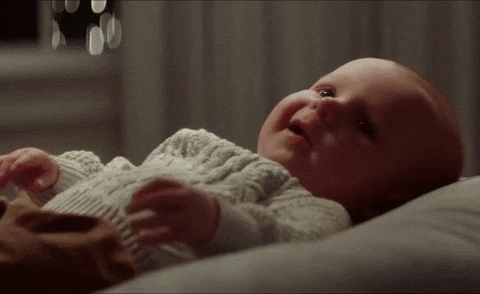 Is she warm enough?
How many layers do I put on him?
Do I put the heater on?
Is a fan ok to use?
What the heck is a swaddle?
How the hell do I swaddle?
On and on the questions go!
Buckle up Mums and Dads, we are only just getting started!
So, before we go much further, let's get some of the very important Safe Sleep chat covered.
Research shows there is a clear link between overheating and an increased risk of SIDS, so we've listed a few recommendations for keeping this risk low:
Keep the head and face clear of clothing and bedding, not only does this prevent suffocation, it also ensures your baby can regulate their temperature.
Make sure clothing and bedding (swaddles, wraps, sleeping bags) are fitted and below the neck, sitting on the shoulders. Your baby wriggles, so all of the above needs to be firmly in place (not tight!)
If the hands or feet are cool to touch, don't freak out! This is not an indicator of core body temperature. Touch the back of the neck or stomach – not too hot, not too cold, we want comfortable warmth!
If the room is warm, especially in the summer months, turn on an oscillating fan! Just make sure the flow of air is not directly on baby. An oscillating fan has been shown to reduce the risk of SIDS too.
If baby is sweating or has flushed and clammy skin this is a red flag! Remove some layers and offer fluids e.g. breastmilk or formula.
Dress baby for the room temperature, overnight we recommending dressing baby for the overnight expected low.
Whenever dressing your baby, always consider other factors such as illness, cooling/heating and whether your baby is a naturally warm or cool sleeper.
There is SO much to know about Safe Sleep so I strongly urge you to check out Red Nose Australia or Plunket New Zealand
Right, get back to the initial question; What do newborns sleep in?
Well from a Sleep Consultant perspective we are aiming to give baby the best chance at restorative sleep. With this in mind, we absolutely recommend using a consistent type of sleepwear, for every sleep e.g. swaddle, sleep suit, sleeping bag.
This is so your baby can begin to form independent sleep associations and sleep cues. Over time your baby will learn that as they are popped into their sleepwear, it is time for bed and they settle more calmly – the parenting dream!
The reason we don't recommend popping baby to sleep with just a singlet or nappy on, is that you run the chance of your little one fighting a sleeping bag/suit when Winter comes! Hello, wakeups on those cold nights! been there, done that, got the postcard
Whichever type of bedding you use (our recommendations are below), always ensure the fabrics are natural e.g. cotton, muslin, bamboo. These fabrics will help your baby to regulate their temperature more easily. Fabrics such as fleece, polyester, nylon, spandex are all synthetic and are not recommended for babies and young children, sleepwear OR clothing.
While we don't generally recommend using blankets, if you are, always ensure it is tucked in firmly across baby's chest, no higher. Baby's feet need to be at the bottom of the cot so when baby wriggles, they move up the cot and away from the blanket. Always use lightweight, breathable, natural blankets.
What do we recommend for Newborns?
Our go-to wrap is The Miracle Blanket which is super easy to use! Depending on the temperature of the room, you may dress baby is just a singlet/nappy or just a nappy, or add a couple of layers of clothing underneath.
You can also use any stretchy-style of wrap, as long as it's at least 44x44 inches. This will give you enough fabric to get a good wrap on!
We recommend having arms-down or hands-to-heart when swaddling.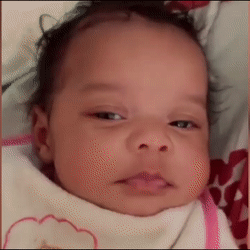 Once your tot is rolling, it's time to ditch the swaddle and move onto a sleeping bag or sleepsuit!
The Ergo Pouch Brand is a firm favourite in our family and amongst our clients! They include with each sleepsuit/bag a guide for dressing baby according to temperature – amazingggg! These bags are TOG rated (Thermal Overall Grade) which lets us know how insulated/warm the sleepwear is so you can purchase according to your climate.
Love To Dream is also a great brand to check out! TOG-rated and organised into stages of development makes it super easy to figure out what your baby needs!
Clothing Under Sleepwear:
We love Bonds Zippys, particularly the Wondercool range (approved by Red Nose)
Target also has a great range of Zip-Up onesies too! From one mum to another, avoid the onesies with the domes – ain't nobody got time for that in the middle of the night!
Last, but not least, let's cover Sleep Surfaces!
Again, I encourage you to check out the Safe Sleep Guidelines (links above) for more in-depth information!
THE DO NOT'S
Avoid baby loungers, yes, they are super cute and great for LOUNGING! But NOT for unsupervised sleeping!
Do not use lamb's wool or mattress toppers.
Cot bumpers, pillows, head positioners, toys, positioning wedges - no, no, no, no, no!
Remember sleeping in capsules, car seats, or prams for long periods of time can be unsafe due to the head being tilted forward, blocking the airway so supervise closely! Most capsules and car seats have a maximum length of time recommended.
Avoid sleeping baby on couches, chairs or other soft surfaces.
THE DO'S
Use a cot or bassinet. Cots must meet the requirements of safety standard AS/NZS so research carefully. There are currently no bassinets that meet safety standards in Australia or New Zealand, so be aware of this when purchasing a bassinet.
Cots and bassinets should have a firm, flat mattress fitted with no more than a 20mm gap between the mattress and side of the cot.
Baby sleep on their back and in their own sleep space – as recommended in Safe Sleep Guidelines
A tight fitted mattress protector and a fitted sheet is all that is needed in the cot!
If you want more information on Newborn Sleep and how to begin laying the foundations for life-long restorative and happy sleep, check out our SHOP!
Firstly, and I want to make this SUPER CLEAR…
YOU'RE NOT GOING TO CREATE BAD SLEEP HABITS BY HOLDING, ROCKING OR FEEDING YOUR NEWBORN TO SLEEP…
Should I say it a little louder for the people in the back?!
Seriously, those first 3 – 5 months is a whole lot of "just do what works!"
The MAIN goal is to just SURVIVE; accept all the help you can get, tune into yourself, trust yourself, let go of unrealistic expectations and wherever you can, keep that sense of humour rocking!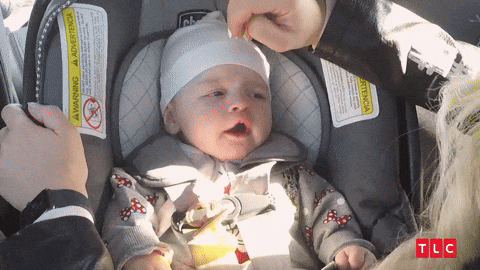 Sleep deprivation is not for the faint-hearted, but we can keep it relatively short-lived by laying some healthy sleep foundations early on.
So before we go much further, let's look into the biology of sleep in those first few months:
During the first few weeks your newborn is likely to sleep 16+ hours due to the maternal melatonin sleepy hormone onboard! Maternal melatonin will wear off around 4 – 6 weeks, baby will then start creating their own around 8 weeks old.
Day/night confusion can be the first fun sleep puzzle to figure out. We recommend sleeping baby in a well-lit room (not direct sunlight) for the first 3 weeks, then transitioning to a dark sleep space.
From around 4 – 6 weeks old, your baby may begin to develop tired signs such as; yawning, becoming disinterested in the environment, less vocal, decreased activity, spilling milk, jerky movements. However, some babies are particularly tricky to read so it will also be worth watching age-appropriate awake windows!
Weeks 7 – 12 see baby's circadian rhythm begin to develop, this is the internal biological clock which is influenced by food, light and social interactions. It is also controlled by hormones; cortisol awake hormone and melatonin.
Newborns are designed to wake more frequently, this actually means safer sleep for baby as well as healthy brain growth and development. It's also important for those much-needed weight gains - feed, feeds and more feeds! Catnapping tends to peak around 7 – 12 weeks too (you can check out our post on Catnapping here)
Newborns have NO neurological ability to self-soothe or self-settle, so it's all on you team! You have got this!
Using age-appropriate awake times to guide sleep will help to ensure your newborn is not overtired or under-tired when being settled please use corrected age if bub was early. An overtired or under-tired baby is not going to have a bar of any kind of bassinet settling! Check out our awake windows below:
| | | | |
| --- | --- | --- | --- |
| | WEEKS 1-3 | WEEKS 4-6 | WEEKS 7-12 |
| AWAKE WINDOWS | 45 -60 MINUTES | 60 -90 MINUTES | 90 MINUTES (+/- 15) |
Right, back to the initial question - how do we help our newborn settle to sleep in their bassinet?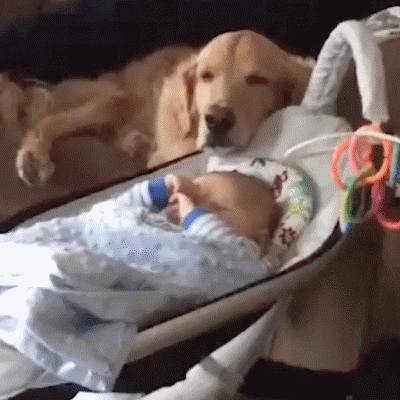 Make sure baby has had a nice full feed prior to sleep, depending on how long ago you fed, it may be worth offering a top up! A hungry baby will not be a happy sleeping baby.
Ensure baby is dressed appropriately, most newborns LOVE to be swaddled. You can check out my blog on "what do newborns sleep in" for more information on this!
Before getting started baby needs to be calm, healthy and thriving! You can help turn on the calming reflex by offering a dummy, shushing long and low and loud past the ear and by using motion like swinging. I highly recommend researching Dr Harvey Karp's 5 S's
Remember, there is no neurological ability for baby to learn how to self-settle at this stage. The technique discussed below is gentle and responsive and will help to lay the foundations of healthy sleep early on.
Now let's chat the SHUSH-PAT technique!
Only use this technique 2 – 3 times before using whatever method you know will get your newborn back to sleep e.g. feeding, holding, rocking, wearing, the pram.
Each time you use this technique, do so for 20 minutes; it will take 20 minutes for your newborn to fall into the deep sleep part of their cycle and stopping too soon will mean your little one wakes up and you need to start over again.
We want to avoid overstimulation and we definitely want to avoid over-tiredness. There is a balance and it will take time to figure out your newborns tolerances.
If it doesn't work at first, try again tomorrow! Perhaps even just one nap per day. You can take this slowly – there's no rush.
How to use Shush-Pat:
The best way to use this technique is in your newborns safe sleep space, but you don't have to start here! Hold baby over the shoulder, or in the football hold or try the reverse breastfeeding holding – it might take a few tries to figure out what your baby likes best!
Firmly pat on the centre of baby's back or bottom (again find what your baby prefers) in a rhythmic motion e.g. tick-tock-tick-tock. Avoid patting the lower back as this is where the kidneys are located which won't feel too good!
While patting, use your shushing! Shhh shh shhh past baby's ear. Long, low, slow and loud. We need to be louder than baby. You might vary your pitch/tone to see what baby responds best to.
When baby is calm, place into the cot (if you are holding) – go feet first to prevent the startle reflex) on to baby's back or side and continue to do shush-pat.
If baby prefers to be on their side, hold one hand on the tummy while the other hand pats the back. If baby is on their side, ensure they are tilted more towards the tummy – this will feel more secure!
If baby prefers to be on their back, you can continue to pat their side or shoulder.
If baby gets upset, give them a few minutes of continued shush-pat before picking up and settling baby on you until very drowsy and calm and then try Step 5 or 6 again.
When baby is deeply asleep (after 20 minutes of shush-pat), very slowly in small increments, roll baby onto their back (if you are using side-settling) and slowly remove your hands.
A VERY IMPORTANT NOTE: If your newborn is experiencing any kind of discomfort e.g. allergies, colic, reflux, please talk to your medical practitioner BEFORE using any settling technique, at any age/stage! No sleep training techniques should be used for babies who are experiencing discomfort.
So let's give it a go! You've got this and so does your little one!
If you're finding your sleep puzzle a little more tricky and would love some 1:1 support to get you on the right track, book a free call via our website or flick us an email! We are here for it!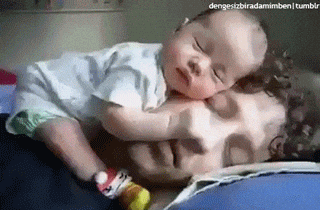 As I am sure you are fast finding out, your baby's sleep changes rapidly!
The first 2 years are full of constant change… just when you think you've nailed it, another curveball is thrown your way and you're trying to solve the next puzzle!
No wonder you're all so exhausted!
So to help keep things a little simpler for you, we've listed below AVERAGE day sleep totals for your little one - call it an early Christmas present, you're so welcome!
Just to be super duper clear, these are averages! Some babies will sleep more and some will sleep less, the best indicator of how things are going is your nights.
Well-rested babies have shown to respond better to night sleep when there are restorative and balanced naps in place. So if there are multiple wakes overnight, there is likely something else going on that will need investigating!
So without further delay here are your Day Sleep Totals:
WEEKS 1 - 3
6 HOURS
WEEKS 4- 6
4- 5 HOURS
WEEKS 7 - 12
4 HOURS
4 MONTHS
3 - 4 HOURS
5 MONTHS
3 - 3.5 HOURS
6 MONTHS
3 HOURS
7 - 9 MONTHS
2.5 - 3 HOURS
9 MONTHS
2.5 HOURS
12 MONTHS
2.5 HOURS
15 - 18 MONTHS
2 - 2.5 HOURS
18 MONTHS - 2 YEARS
1.5 - 2 HOURS
2 - 3 YEARS
2 HOURS REDUCING TO 1 HOUR
BEFORE DROPPING IT
*get ready for that rollercoaster!*
Phew.. now you see it, you can REALLY appreciate just how much change is going on! Heck, even your little person can't keep up!
This is the first piece of the puzzle - day sleep in terms of totals... but that's not all you'll need!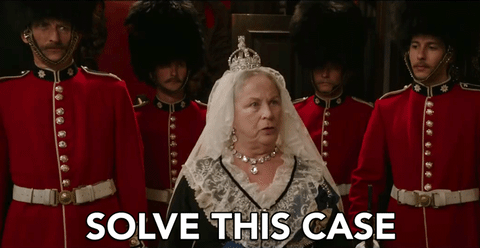 We need to wise up on the following:
👉 The number of naps
👉 The lengths of those naps
👉 The timing of those naps
So let's chat the Number of Naps per age group! This totally depends on how long your baby sleeps for each nap, you may find you need more naps if your little one is catnapping.
| | |
| --- | --- |
| Weeks 1 - 6 | 3 - 5 naps |
| Weeks 7 - 12 | 3 - 4 naps |
| 4 - 6 Months | 3 naps |
| 6 - 9 Months | 2 - 3 naps |
| 9 - 15 Months | 2 naps |
| 5 - 18 Months | 1 - 2 naps |
| 18 Months - 3 Years | 1 nap |
Now comes the trickier part… the timing!
Timing is EVERYTHING! A blog to come on this very soon!
A well balanced nap routine really boosts quality sleep, reducing the chance your baby fighting sleep due to over-tiredness or under-tiredness.
We can't wait to support your family to better sleep soon!
Court x
So you're in the depths of the sleep deprivation haze and wondering when, if ever, it's going to end?
Take me back to my child-free days when I *thought* I knew what tired meant!
Although we wouldn't change a thing, I get a lot of questions from clients around these nights!
We all want to know WHEN that light at the end of the tunnel will shine its sweet, sweet light on us!
So, we've put together some SUPER GENERAL GUIDELINES for what we could expect for the first year!
| | | |
| --- | --- | --- |
| How old? | Overnight Feeding | Stretches |
| 6 Weeks | 2 – 4 feeds | 3 – 6 hours |
| 12 Weeks | 1 – 3 feeds | 3 – 8 hours |
| 4 – 5 Months | 1 – 2 feeds | 4 – 8 hours |
| 6 Months | 0 – 2 feeds | 4 – 12 hours |
| 7 Month | 0 – 1 feed | 5 – 12 hours |
| 8 Months | 0 – 1 feed | 6 – 12 hours |
| 9 – 12 Months | 0 – 1 feed | 11 – 12 hours |
| 12+ Months | 0 feed | 11 – 12 hours |
Now if you're finding your little one is not falling into these guidelines - it's totally okay! There are babies that drop feeds early or keep feeds longer or pick up a random feed here or there due to a growth spurt... the list of possibilities is endless! We aren't raising robots after all.
As always, anything is doable if it's not a problem for your family, right? So, do what works for YOU and YOURS!
If your little one is waking far more than what is listed above, there are many other areas that are likely contributing to those pesky overnight wakes:
Solids and the introduction to solids can create some overnight waking, usually around 9.00pm – depending on dinner time! If you notice a consistent wake at this time, take note of what was offered for dinner and offer it at lunch for a few days before reintroducing it to dinner again!
You're rocking some strong sleep associations; like rocking, feeding or holding to sleep. With these types of dependent sleep associations we find babies wake more frequently overnight (in-between sleep cycles usually), needing those same conditions restored in order to be able to fall back to sleep. Of course, these things are not a problem, if they're not a problem for you! But if you are looking to work on some independence around settling and resettling you can use a settling strategy to help support this!
Check the sleep environment! Is the room dark enough? Is the white noise at the right volume (50 – 65 dB is goals!) and about 2 metres away from the cot? Is bedding on point –natural fabrics and layering according to the overnight low in the bedroom will help eliminate wakes from discomfort.
Sleep regressions are the real deal! These occur around 4-months, 8-10 months, 12 months, 18 months and 2 years – yes, there's a few! Usually staying consistent with your usual feeds overnight and resettling any other wakes will resolve this fairly quickly! Check out our NEW sleep regressions guide in our store!
Growth spurts, new developments (like crawling or walking) or illnesses will also interrupt overnight sleep - and understandably so! Reach out to your medical professionals for support around this. Our little ones usually need extra love and care, but again if you stay fairly consistent with how you respond, it will be short-lived!
Is baby overtired or under-tired? Too much day sleep or not enough or naps not balanced over the day will definitely impact overnight sleep. There is only so much sleep a body can achieve in 24 hours right! This will be individual to your baby, sometimes there's a bit of trial and error around finding a nap schedule that works for baby and your lifestyle! But once you've got it, those overnight wakes should quickly resolve!
Is reverse-cycling occurring? This is where baby is waking frequently in the night genuinely hungry because they are used to getting the majority of their calories at this time. Try to increase feeds and lengths of feeds through the day and slowly reduce the amounts overnight.
As well as reverse-cycling, perhaps the feeds across the day are not quite balanced enough! Long full feeds help baby to sleep longer, if you are finding a bit of a snacking habit forming, you'll find sleep a little harder to achieve through the day, therefore impacting those nights.
If you're finding your little one is waking multiple times overnight and it's something you are keen to change, book a call or grab one of our comprehensive sleep guides to help get you on your way!
All these sleepless nights will be a thing of the past eventually, but if you're finding things need to change, grab one of our comprehensive sleep guides to help get you on your way or book a call!
I am all about providing you with individualised, holistic and flexible support, tackling change at your pace using responsive and evidence-based strategies that suit your family. By the end of our time together I want you to feel confident and empowered with your little ones sleep so you can navigate upcoming transitions successfully!